Wound & Hyperbaric Center
Our Wilson Health team is dedicated to healing wounds, preventing limb loss and optimizing outcomes for our patients. If you or a loved one has a wound that is of concern or is not healing properly, we encourage you to visit the wound center for an evaluation. For more information, please call (937) 494-5933 or click below to schedule an appointment.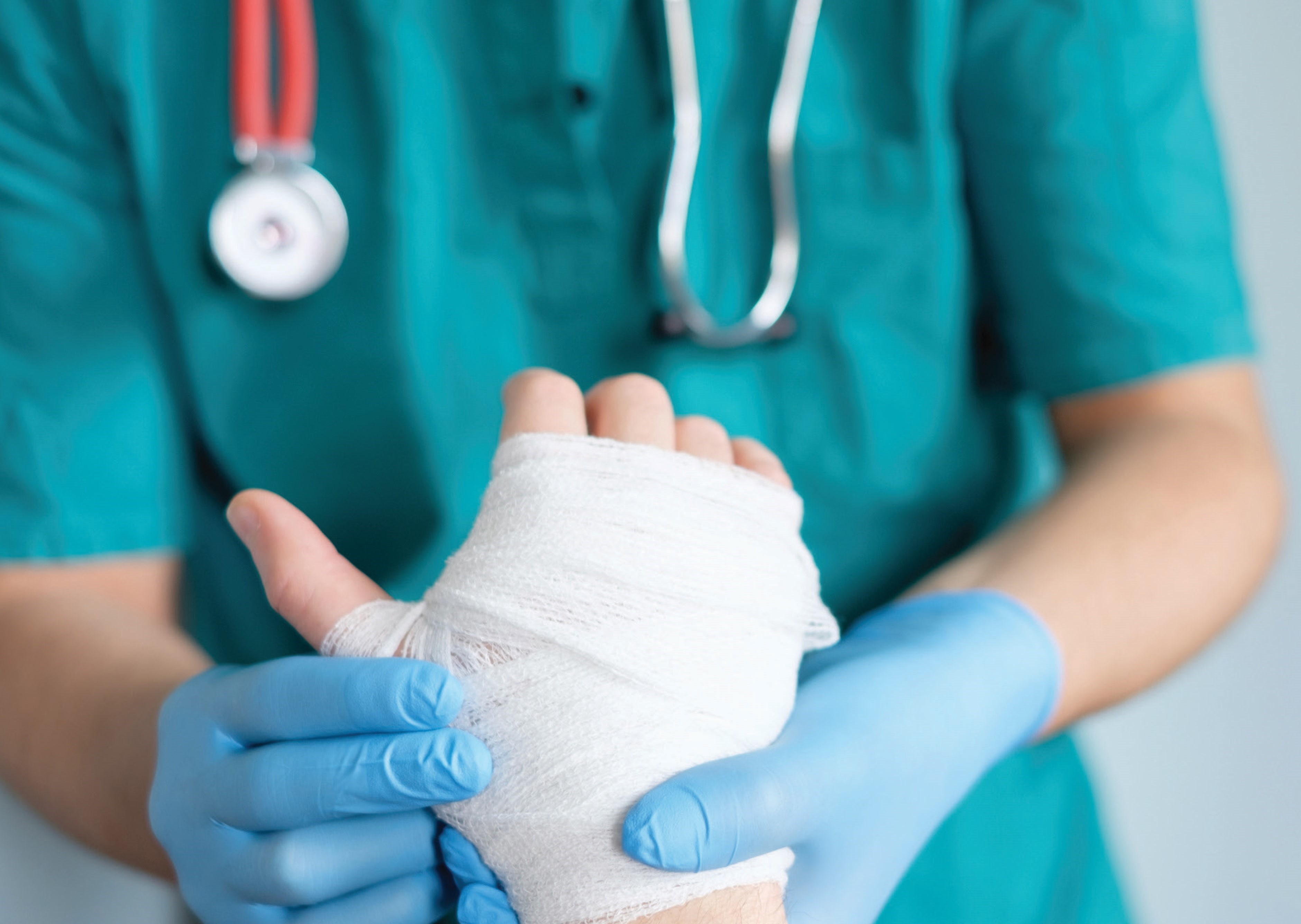 A wound that is not healing properly may be complicated by underlying conditions such as diabetes, circulation problems or previous radiation treatment. Sometimes, the simplest of wounds can turn into a significant problem because the body's normal healing process is affected. Other types of hard-to-heal wounds result from pressure, trauma, or infection. Non-healing wounds can have serious health consequences and may adversely affect your quality of life.
The Wound & Hyperbaric Center at Wilson Health will also provide assistance and care to patients before and after ostomy surgery including new patient education, as well as troubleshooting.
Types of Wounds Treated
As a comprehensive wound healing center, we specialize in the treatment of all types of non-healing and difficult-to-heal wounds including:
Diabetic foot ulcers

Venous ulcers

Pressure ulcers

Non-healing, surgical wounds

Arterial/ischemic ulcers

Late effects of radiation (i.e., radiation cystitis, proctitis or external wound)




Traumatic wounds

Infected wounds

Ostomy care

Crush injuries

Compromised flaps or grafts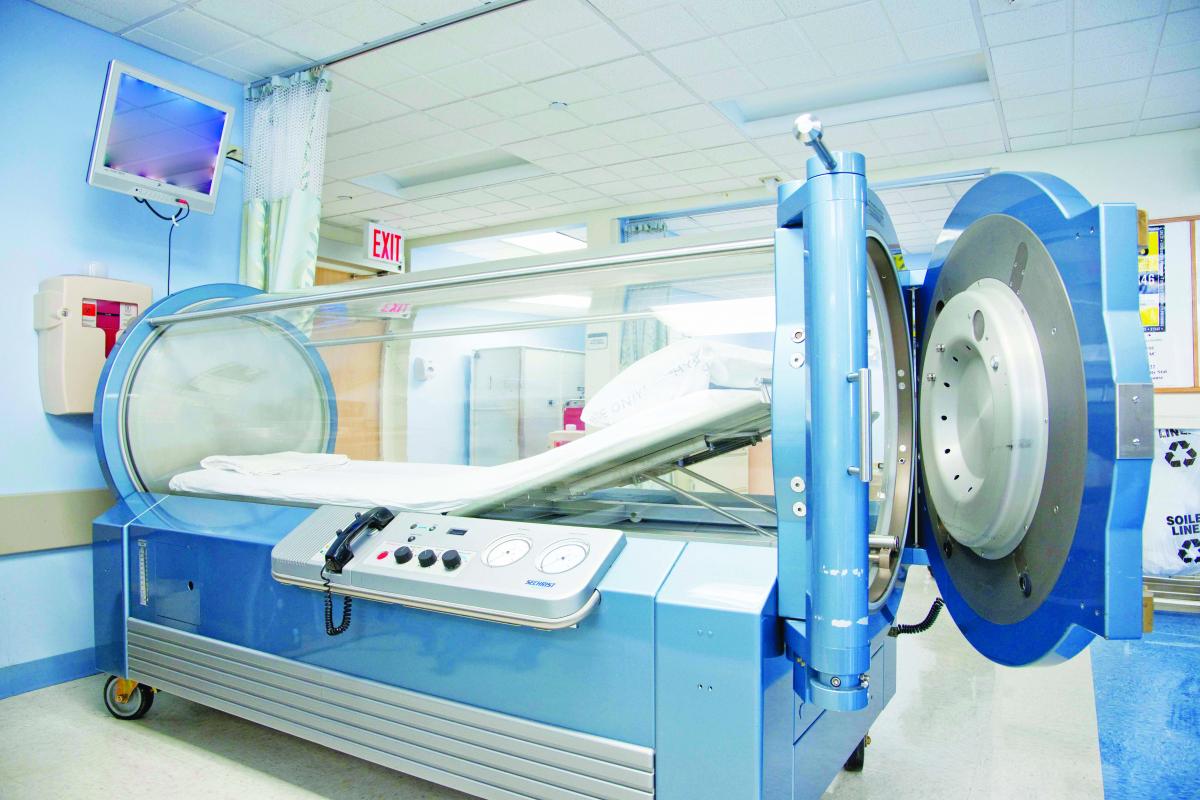 What is a Wound & Hyperbaric Center?
The Wound & Hyperbaric Center at Wilson Health provides care to those suffering from non-healing wounds in a way no other provider can – all in one location. Our Center is a coordinated outpatient center that utilizes the latest techniques and procedures to provide the best chance of healing.
Our Multidisciplinary Wound Care Specialists
Our center is staffed with a multidisciplinary team of physicians, along with nurses and technicians with advanced training in wound care, who will customize the most effective treatment plan to stimulate healing.
Comprised of general physicians, vascular and plastic surgeons, podiatrists, and infectious disease physicians, our team is dedicated to providing the most advanced healing options to patients, allowing them to recover as quickly and completely as possible.
As wound healing specialists, our clinicians have a proven track record of healing wounds – even those that have not responded to other treatments.
What Can Our Wound Care Patients Expect?
Your course of treatment depends on what type of wound you have. During your first visit, our staff will evaluate your wound and review your medical history. You may also need special tests that give us information about circulation and infection. This will help to determine what course of treatment you will need.
Once a treatment plan has been prescribed, you will visit the wound healing center weekly for specialized treatments and documentation of your healing progress. Keeping appointments and following directions are critical to attaining a positive healing outcome.
Some things you can do to assist with your healing:
Care for your wound at home as directed by the wound care team
Take medications as directed
Return for your follow-up appointments
Keep regular appointments with your primary care physician while you are receiving wound care treatment
Following your treatment is the single most important factor in your healing.
What is Hyperbaric Oxygen (HBO) Therapy?
Hyperbaric oxygen therapy is a treatment in which the patient breathes 100% pure oxygen while inside a pressurized chamber.
The air pressure inside a hyperbaric oxygen chamber is about two and a half times greater than the normal pressure in the atmosphere. This "hyperbaric" (or high pressure) dose of oxygen helps your blood carry more oxygen to your organs and tissues to promote wound healing. It also activates the white blood cells to fight infection.
Patients typically receive hyperbaric oxygen therapy five days a week for approximately four to six weeks. One treatment takes about two hours and is quite comfortable for most patients.
Hyperbaric oxygen therapy may be used as part of the treatment for certain conditions, including the following:
Slow to heal or non-healing wounds

Diabetic foot ulcers or leg ulcers

Non-healing skin grafts or surgical flaps

Surgical wounds that have opened

Symptoms occurring on or around a point of radiation (such as pain, rectal or bladder bleeding)

Chronic bone infections (osteomyelitis)

Crush injuries

Certain types of sudden hearing loss

Sudden vision loss

Thermal burns
Preparing for Hyperbaric Oxygen Therapy
Your wound care provider will prescribe the appropriate amount of treatments for your specific type of wound. During your treatment, you may watch television, a movie, or take a nap.
You will be given a hospital gown to wear in the chamber. No cosmetics, perfumes, hair preparations, deodorants, wigs, jewelry, or electronic devices are allowed in the chamber. Most pacemakers are allowed in the chamber. The hyperbaric technologist will need to know if you are taking any medications, including non-prescription drugs. You are advised not to drink alcohol or carbonated beverages for four hours prior to treatment.
Smoking and the use of tobacco products interfere with the body's ability to transport oxygen. Therefore, your doctor will work with you on techniques to help stop smoking during the treatment period.
Meet Your Wound Healing Team
Complex and non-healing wounds require a specialized approach to care for better outcomes. Critical to success is a committed multi-disciplinary team. At Wilson Health we have the expertise needed to create a treatment plan that's right for you. Learn more about our team below.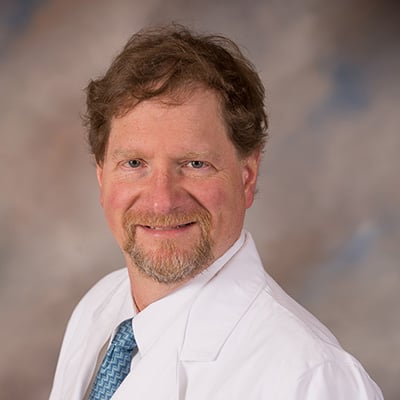 David McDonald, MD
Medical Director
Dr. McDonald serves as the Medical Director for the Wound & Hyperbaric Center at Wilson Health. With a specialization in general surgery, Dr. McDonald works with the clinical team providing medical oversight for the center. He has served on the medical staff at Wilson Health for over 20 years and is committed to providing compassionate individualized care to identify a solution that will restore patients' comfort and quality of life when it comes to wound care.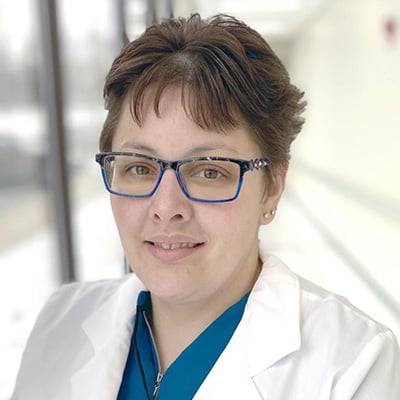 Melissa Tobe-Sutton, APRN-CNP, CWOCN-AP
Certified Wound, Ostomy, Continence Advanced Practice Nurse Practitioner
Melissa Tobe-Sutton, CNP, is a board-certified Advanced Practice Wound, Ostomy, Continence Nurse Practitioner with over 14 years of wound and ostomy care experience. With a specialization in wound and ostomy care, Hyperbaric Oxygen Therapy (HBO), and infectious disease management, Melissa is one of only 330 medical providers in the United States with this advanced clinical expertise and skill set.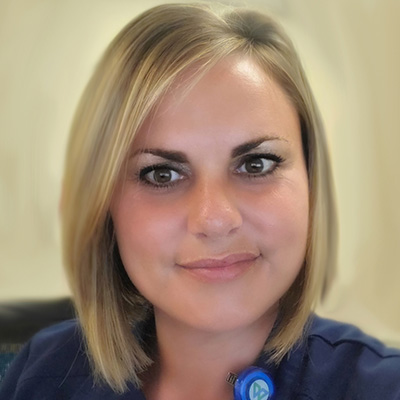 Bridget McDonald, RN
Director, Wound & Hyperbaric Center
Bridget oversees administrative responsibilities for the Wound & Hyperbaric Center. She is a registered nurse with a specialization in wound care treatment and management.
Please don't hesitate to contact us at (937) 494-5933 to learn more about our medical providers or treatment plans. We're happy to clarify anything you feel uncertain about regarding the wound care treatment process.