Mark Your Calendar & Join Us!
Join us for the 29th Annual Golf Classic hosted by The Wilson Health Foundation! Proceeds support Advancements in Women's Health. Save the date for Friday, September 22, 2023, at Arrowhead Golf Club in Minster, Ohio. Shotgun start at 9:30 a.m. followed by lunch, awards, and proximately prizes. Contact the Foundation Office at 937.498.5540 or jhuelskamp@wilsonhealth.org for more information. Register below and secure your spot now!


Wayne & Janice Gagermeier Nursing Scholarship
Established in 2021, this $1,000 scholarship was created to honor the memory of Wayne and Janice Gagermeier to assist any Shelby County resident interested in pursuing a registered nursing degree in obtaining this goal to help serve the community.
Wayne was a lifelong educator, who valued education and knew how life changing it could be. He also believed nurses were angels on earth, and that we need more good nurses in the world.
Janice was a nurse for over 35 years at Wilson Health. She loved her role as a nurse and was passionate about encouraging others to become nurses, even if it meant going back to school to obtain their Nursing degree.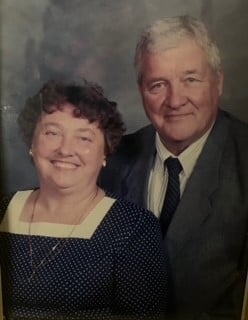 1930 Club
Since 1930, Wilson Health has played a vital role in caring for the people of Shelby County and surrounding areas. The 1930 Club funds are directed to the general endowment to help support the continued needs of Wilson Health and provide financial support for annual capital purchases. This past year, funds were used to support the opening of the Wilson Health Cancer Center.
Foundation Board
The Wilson Health Foundation is very fortunate to have the fine men and women listed below serving as members of the Wilson Health Foundation Board.
In addition to being community-minded citizens, they are your friends and family and, on occasion, patients at Wilson Health. As such, they have your best interests at heart and work diligently giving not only financially, but also generously of their time and expertise, to ensure that the Wilson Health Foundation is governed to the very best of their ability.
Current Foundation Board Members
Matt Hoying, Chair Elect

Brandon Simon, Secretary/Treasurer

Mark Klosterman, President & CEO of Wilson Health

Karla Young, Executive Director
Zack Bosslet

Greg Dickman

Roger Fulk

Mitchell Hoying

Matt Hoying

Josh Koltak

Michael W. Lochard

Dr. Allison Pepple

Angie Ross

Brandon F. Simon


Marian Spicer


Kent Witt
2023-2024 Investment Committee
The Investment Committee is responsible for the prudent management of the investment portfolio for both Wilson Health and Wilson Health Foundation.
Bruce D. Boyd, Chair

Devon Beer

Jean Eckert

Martin L. Given

Mark Klosterman

Chad Sollmann

Dennis W. Sollmann

Tonya Thieman

Julie Covault

Karla Young

Phil Gilardi
For more information please contact: