Wilson Health Urology
Providing the Best in Urological Care
The highest quality care for adults and children.
Urologist in Sidney, OH
Why Choose Wilson Health for your Urology Treatment?
Wilson Health offers comprehensive urologic care for adults and children. The urologists on staff provide treatment for urological conditions including:
Cancers of the kidneys, ureter, bladder, prostate, adrenal gland, and male reproductive system

Kidney and ureteral stones

Ureteral obstruction

Bladder dysfunction
Enlarged prostate

Urinary incontinence

Sexual dysfunction

Male infertility

Meet Dr. Francis Ogbolu, one of the top Urologists in the region:
To schedule an appointment, call (937) 915-5406
Dr. Ogbolu, urologist, specializes in comprehensive urological care for men, women and children. He earned his medical degree at Philadelphia College of Osteopathic Medicine in Philadephia, Pennsylvania. Dr. Ogbolu completed his residency and internships in general and urologic surgery at the Albert Einstein Medical Center and Philadelphia College of Osteopathic Medicine. Prior to joining the medical staff at Wilson Health, Dr. Ogbolu practiced urologic medicine in Ashland, Kentucky. He also served as clinical professor of urology at Pikeville College School of Osteopathic Medicine in Pikeville, Kentucky.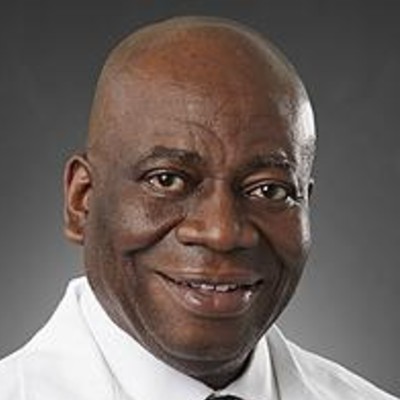 Meet Fred Stewart, CNP
To schedule an appointment, call (937) 915-5406
Fred Stewart is a Certified Nurse Practitioner with Wilson Health Urology. With over 20 years of experience, Fred has extensive knowledge in both an Acute and Critical Care setting. Fred received his Master of Science in Nursing - Family Nurse Practitioner degree from Ohio University and South University. Fred works closely with Dr. Ogbolu and the Urology team in caring for patients of the practice.