3D Digital Mammography
We've made it easy for you to schedule your mammogram with our Francis Women's Center. We offer online appointment scheduling or you can call the Women's Center at (937) 497-5656 and schedule by phone.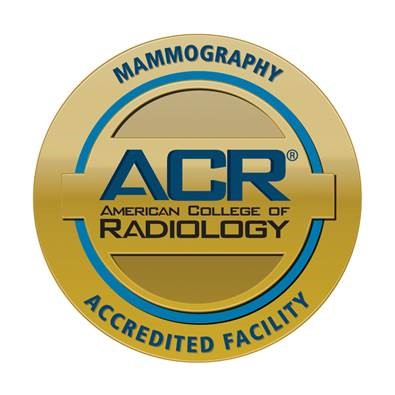 Wilson Health is an ACR mammography accredited facility, which is the gold standard of mammography!

Celebrate with us by scheduling your mammogram today!


Read below about our unique 3D Digital Mammograms and how they could change the way you think about your breast health.
What is a 3D Mammogram?
3D mammography allows doctors to examine your breast tissue layer by layer. So, instead of viewing all of the complexities of your breast tissue in a flat image, as with traditional 2D mammography, fine details are more visible and no longer hidden by the tissue above or below. Clinical studies have shown that by using 3D technology, doctors are able to screen for breast cancer with much greater accuracy – regardless of a women's age or breast density.
In addition, our Digital 3D mammogram has SmartCurve technology to make your experience as comfortable and relaxing as possible. SmartCurve is specifically shaped to model a woman's breast, so to deliver both exceptional comfort and accuracy.

Benefits of 3D Mammography
Improves the detection of invasive breast cancers by up to 65%
Reduces unnecessary callbacks by up to 40%
Provides the greatest clarity and detail in breast mammography imaging at the lowest dose and shortest compression times
93% of women say that the SmartCurve compression system is the most comfortable mammogram they have ever had
Appropriate for women of all breast densities, but the only FDA recommended superior imaging for dense breast tissue
Detects invasive cancers at the earliest stages, up to 15 months earlier than traditional 2D mammography
Results available in as few as 24 hours!
What to expect during your exam
The process of a 3D mammogram is the same as your conventional 2D exam. The technologist will position you, compress your breast, and take images from different angles. There's no additional compression required with the 3D exam, and it only takes a few extra seconds for an exam, proven to be more accurate.
The technologist will view the images of your breasts at the computer workstation to ensure quality images have been captured for review. A radiologist will then examine the images and report results to either your physician or directly to you.
For questions, please contact the Breast Center at the Francis Women's Center at (937) 498-5533
What are the Signs and Symptoms of Breast Cancer?
The most common symptom of breast cancer is a new lump or mass. These masses can be hard to detect, so it's important to have any new breast mass, lump or breast change checked by an experienced health care professional.
Other possible symptoms of breast cancer include:
Swelling of all or part of a breast (even if no lump is felt)
Skin dimpling (sometimes looking like an orange peel)
Breast or nipple pain
Nipple retraction (turning inward)
Nipple or breast skin that is red, dry, flaking or thickened
Nipple discharge (other than breast milk)
Swollen lymph nodes (Sometimes a breast cancer can spread to lymph nodes under the arm or around the collar bone and cause a lump or swelling there, even before the original tumor in the breast is large enough to be felt.)
Although any of these symptoms can be caused by things other than breast cancer, if you have them, they should be reported to a health care professional so the cause can be found.
Self-Referred Mammograms
Wilson participates in self-referred screening mammography. To see if you are eligible for a self-referred mammogram, complete this short questionnaire:
1. Are you under 40 years of age?
2. Do you have any of the following symptoms?
A. Lump
B. Breast Pain (onset within last 3 months)
C. Discharge
3. Do you have implants?
4. Do you have a personal history of cancer?
5. Have you had a mammogram within the last 12 months?
If you answered "YES" to any of the above questions, you will need to contact your physician for more information on mammogram testing options.
If you answered "No" to all of the above questions and would like to schedule an appointment for a screening mammogram, please call (937) 498-5533 or click on the button below to schedule online.
Evening appointments are available.
Screening Guidelines
Age 40 - age to start mammography
Age to Stop Mammography - no age limit; tailor to individual health status
Mammography Interval - annual
*Women at higher risk may begin screening at an earlier age. Please consult with a physician to determine.
Source: American College of Radiology (ACR) and The American College of Obstetricians and Gynecology (ACOG)