COVID-19 Information & Resources
Schedule your vaccine appointment, see testing locations, view our policies and FAQs.
At Wilson Health, we want to assure you our focus remains on the health and well-being of our patients and community. Learn how we are continuing to care for you during COVID-19.
COVID-19 Testing
Wilson Health has two options for COVID-19 testing - Rapid Antigen Testing and Molecular/PCR Testing.
If you would like your Molecular/PCR test to go through your insurance, a provider's order is required. You can also pay $90 out-of-pocket, payable by credit or debit only, without a provider's order by filling out the following form.
If you would like your Rapid Antigen test to go through your insurance, a provider's order is required. You can also pay $60 out-of-pocket, payable by credit or debit only, without a provider's order by filling out the following form.
Rapid Antigen Testing is available at both Wilson Health Urgent Care clinics in Sidney and Minster, Ohio with results in less than 20 minutes. Patients must be evaluated by an Urgent Care provider through an urgent care visit in order to receive COVID-19 rapid antigen testing.
No appointment is needed, but you can schedule an appointment below for your convenience.
For testing to be covered by insurance, patients must have a physician order. If you do not have a physician's order, payment will be expected up front.
Participants should bring a photo ID and their insurance card, if necessary, with them. Once at the site, patients can call (937) 494-5257 in order to alert the medical testing staff of their arrival. Testing is done without patients leaving their vehicles.
COVID-19 testing is also available at Wilson Health's drive-thru testing site at our main campus. Results are available in 1-2 hours and accessible through our Patient Portal.
The drive-thru testing tent is located on the south side of the Professional Building.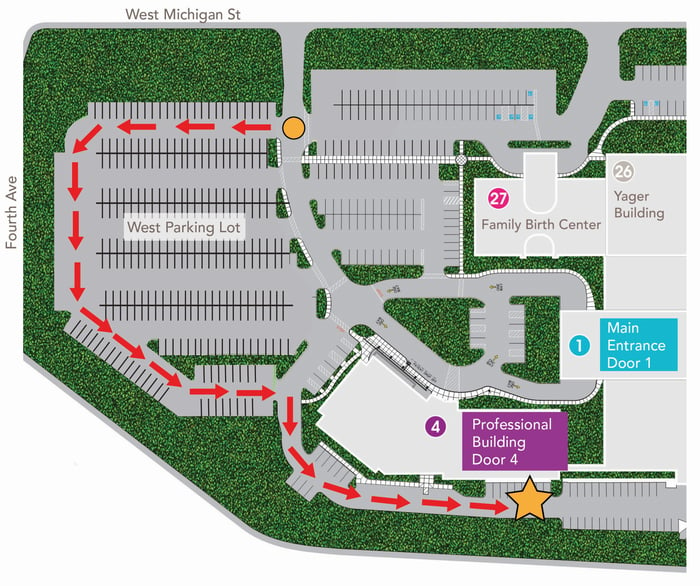 Testing Hours: Monday - Friday 9 a.m. to 5 p.m.
Pediatric COVID-19 Vaccines Available
Wilson Health Pediatrics offers COVID-19 vaccines for children ages 5-11 years old at their office in Sidney. Appointments are required. Call our Pediatric office at (937) 498-4880 to schedule an appointment for your child. You do not have to be a patient of our practice to receive this vaccination. For more information, visit COVID-19 Vaccines for Children and Teens | CDC.


Wilson Health Pediatrics
Professional Building, Suite 200
Wilson Health Main Campus
915 W. Michigan Street
Sidney, OH 45365
(937) 498-4880
COVID-19 Vaccine Clinics
Whether you need your first dose of the COVID-19 vaccine or the recently approved Moderna or Pfizer Booster dose...we can help!
Click Here to learn more about the COVID-19 booster shots and eligibility requirements.
We offer COVID-19 Vaccination Clinics every Monday, Wednesday and Friday from 8:30 a.m. to 2:30 p.m.

We do request you schedule your appointment online

Our Vaccine Clinics take place in the lower level of our Professional Building. Please enter through Door 4.
Click below to check available vaccine appointment times and schedule online:
If you prefer to schedule by phone, give us a call at (937) 498-9464.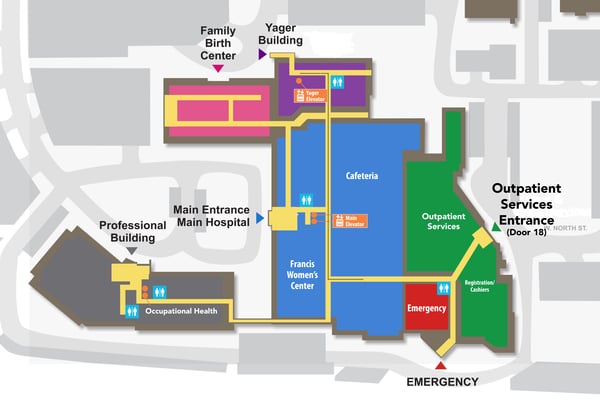 Lost your vaccination card? Call Occupational Health Services at (937) 492-7296
Visitor Policy
We have modified our Visitor Policy, effective June 2, 2021, at Wilson Health. Please see the below-updated policy:
Visitor Policy for Outpatient, Ambulatory, Emergency Department, and Hospitalized Patients:
Refer to departments regular visitor policies, with a maximum of 2 visitors at a time on Med/Surg Unit.
COVID (+) positive patients permitted 1 visitor in the facility per day with a droplet mask and gown in place while in the patient room. Visitors must remain in the patient room the entire visit.
Children 12 years of age and over may visit non-COVID+ patients.
We will continue to monitor the COVID-19 cases in our area and modify as necessary.
Facial Covering/Mask Guidelines:
Face masks are required within all Wilson Health facilities (hospital, medical offices, medical facilities).
Patient and visitors can remove mask when in the patient room, but must replace/wear upon entry of staff.
Visitors of COVID (+) positive patients must wear a mask when in the patient room for the duration of their stay.