1 min read
Winner Announced for Wilson Health Weight Loss Challenge
By: Admin Mar 24, 2020 10:47:07 AM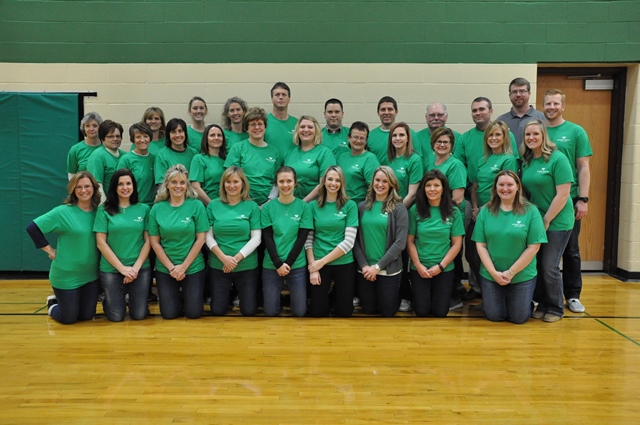 Wilson Health Sports Medicine recently held the first annual 21 Day Lean Weight Loss Challenge. Participants included faculty from partnering sports medicine schools. For three weeks, teachers and staff at Anna, Fort Loramie, Fairlawn, Riverside, Minster, New Bremen, Lehman Catholic, Botkins, New Knoxville and Jackson Center schools, participated in the weight loss challenge with the winning school receiving a $500 donation to a local food pantry of their choice.
This year's first place winner was Anna High School. The 35 participants lost a total of 222 pounds during the three week challenge. Fort Loramie High School came in a close second with 41 participants with a combined total weight loss of 179.5 pounds. Fairlawn High School came in third place and had 41 participants compete in the challenge and lost a total of 160.6 pounds. Together, all ten participating schools lost a combined total of 856.7 pounds with 196 participants in the first annual 21 Day Lean Weight Loss Challenge.
Paul Miller, athletic trainer, Wilson Health Sports Medicine and Anna High School, came up with the idea for the weight loss challenge. "With the average person gaining one to two pounds during the holidays, we wanted to do something to get people in the right mind set as we enter into the New Year," he said. "We also wanted to have some fun with the weight loss challenge by making it a competition. All of the participating schools really wanted to win. Plus, being able to lose weight for a cause makes it that much more meaningful."
Anna High School donated the $500 to Agape Food Pantry located in Sidney.
"We were so pleased by the participation for the first annual Lean Weight Loss Challenge," said David Andrick, director of Sports Medicine at Wilson Health. "We look forward to next year's challenge and supporting Wilson Health's purpose to improve the health of our community so people can spend more time doing what they love with those they love. This is just one of the many ways we are extending care beyond the walls of the hospital with programs and resources designed to keep you in charge of your health."